Live the Experience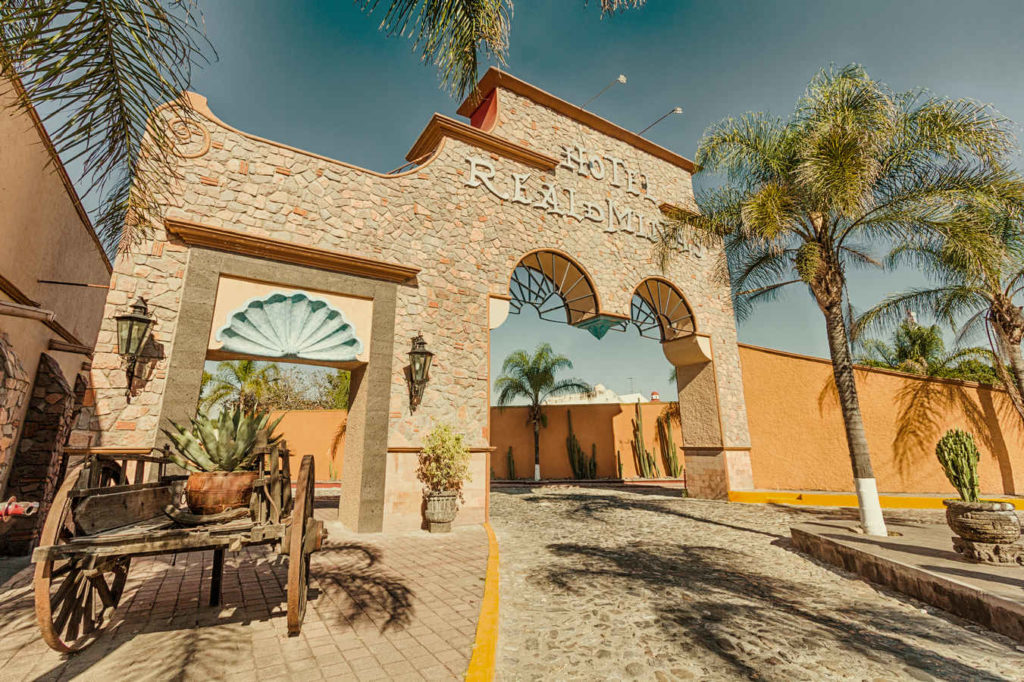 Offering a #Real Royal Service for Over 40 Years
The Hotel Real de Minas Tradicional de Queretaro was founded in 1976 as the largest hotel in town for many years. Because of this, we were pioneers of tourism in our city.
Our hotel was built in a 5-hectare area situated in what used to be the lands of an old hacienda and the former social club El Jacal.
We've integrated, in just one space, a total of 20 venues for meetings, conventions and social events, in addition to 199 rooms of which 185 are standard options, 12 are junior suites and 2 are master suites.
Nowadays, the same hotel dynasty continues preserving this important legacy, having under its direction and ownership this beautiful Mexican-style hotel, always with the premise of constant renovation.
An experience with #Tradition
For Business or Pleasure
Our infrastructure and the warmth of our service allow us to guarantee #Real comfort.
Certified Quality
Our service is backed up by essential certifications to keep being a 5-star hotel.