Rooms
Hotel Real de Minas Tradicional de Queretaro features 199 spacious non-smoking rooms that contain all the comforts and style of a 5-star stay. Featuring services like air conditioning, coffee makers, safe box, free Wi-Fi and cable TV, our rooms and suites in Queretaro inspire and invite to have the most pleasant rest.
Standard Superior Room
2 double beds.
These are Standard Rooms with well-lit spaces and comforts that guarantee a renewing break. These are distributed in the 3 floors of the hotel and feature two double beds to sleep 2 adults and 2 children or up to 4 adults. Stay in the Standard Superior Room and enjoy practical services and amenities that include air conditioning, private bathroom and cable TV, Wi-Fi and coffee maker.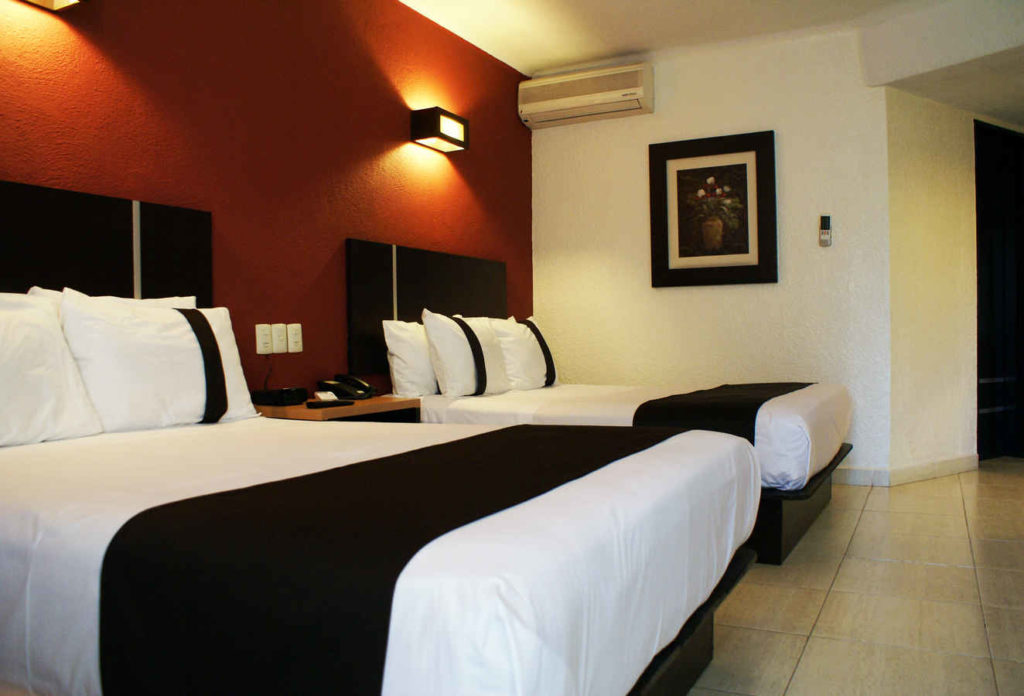 Junior Suite
1 king size bed.
The Junior Suites feature 2 double beds and sleep 2 adults and 2 children or up to 4 adults; each one is located on the second floor and boasts pool view. Their ample spaces are equipped with ironing kit, Wi-Fi, room service and all the comfort of a suite.









Master Suite
2 double beds or 1 king size bed.
This is a presidential suite divided into 3 bedrooms: 1 room with two double beds and 2 with one king size bed. All the rooms include an ironing kit, room service and Wi-Fi; excellent for the demanding traveler, the Master Suite at Real de Minas Tradicional offers a private sun deck area and living room.